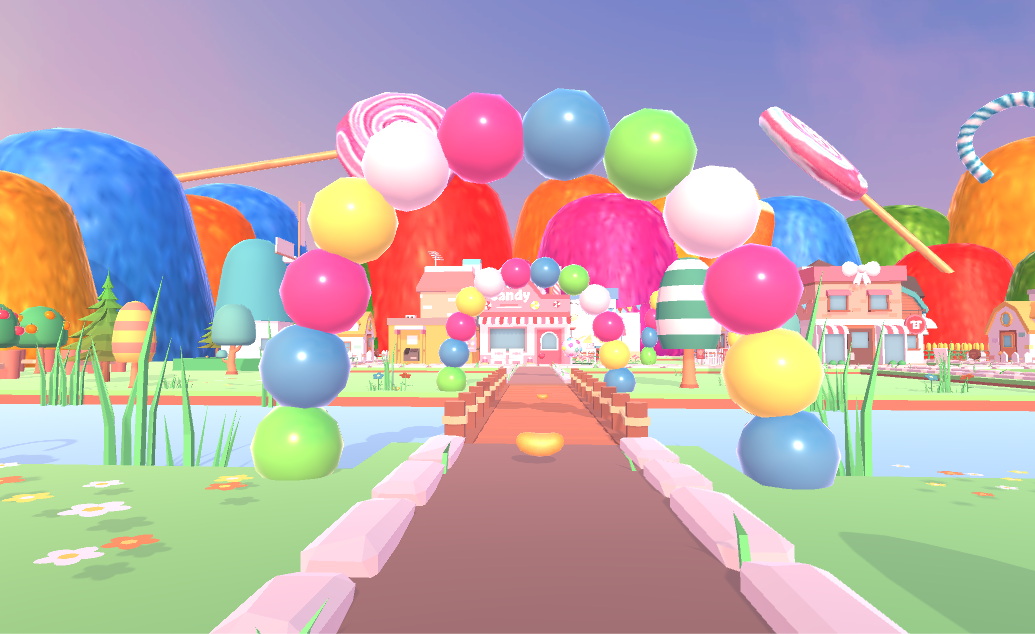 Candy Hunt
A downloadable game for Windows
Explore a magical candy village and find the hidden jelly beans throughout the world. You can play as a dog, cat or dragon and the difficulty of the game will increase depending on which creature you select.
Controls can be found in the pause menu.
Explore the magic candy land and collect all the jelly beans along the way.
Some objects you will be able to pass through and some you may not. There may be things hidden within certain objects!
This was a week long project made with some amazing assets from the unity store that took inspiration from an incredible artwork at the Queensland Gallery of Modern Art called 'Rainbow Bridge' by Pip & Pop. More information about Rainbow Bridge can be found on my blog here: https://melindaasher.wordpress.com/2017/02/20/rainbow-bridge/.
Thank you for looking at my game. Hope you have fun playing it!